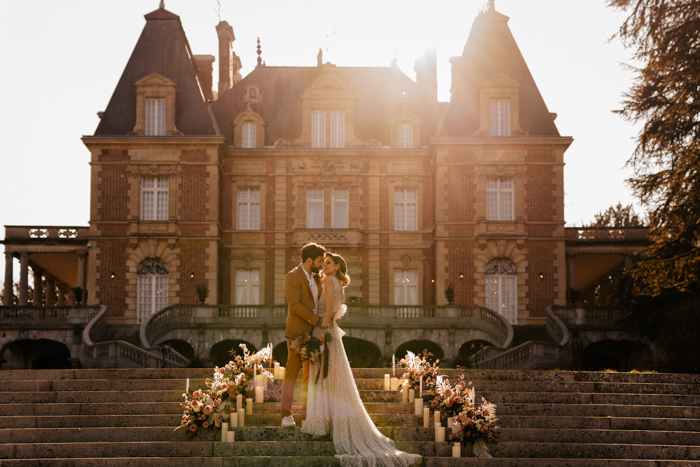 This elopement was proof that an elopement can be a grand event, even just for two. While creating this French castle elopement shoot, this talented wedding team knew that lighting would make the moment more special.
Playing with the colors of golden hour, the ceremony looked sunkissed with the groom's rust suit, golden-toned floral arrangements, and the glow of the venue. Event planner The Paris Elopement created a truly stunning ceremony backdrop with candles and floral arrangements to the steps leading to the Chateau Bouffemont.
Junebug members Through The Glass Paris captured all the details of this French castle elopement that you won't want to miss. Scroll down to see what this talented team created. C'est tres chic!
Plus d'images : https://junebugweddings.com/wedding-blog/chic-french-castle-elopement/